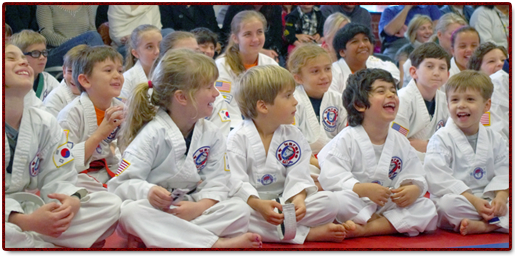 We teach Martial arts to children in a fun, safe, and non-competitive environment. Our unique blend of goal-setting, self-esteem, respect, and discipline program is taught to over one thousand children each week. These goals are attained in an enjoyable, exciting, and enriching atmosphere, while in a family-like setting. Our classes are designed to have fun, to learn new skills, and to become knowledgeable not in the art of self-defense, but in the lessons of life.
Our highly trained and qualified instructors are carefully selected for their ability to help each child to grow and develop in positive ways. These goals are achieved by our setting the example and by being the models of the character-building skills we teach.
Our talented staff is dedicated to the education and training of your kids. We make learning Martial Arts exciting and fun!