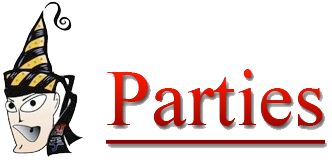 Have your own Karate 4 Kids USA Birthday Party!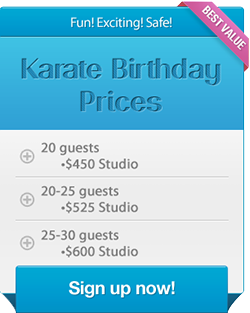 Birthdays are special and we know it! Karate 4 Kids USA places your child in the center of all activities – the star of the party. Throwing a birthday party with Karate 4 Kids USA is a piece of cake! Just bring your guests and a cake, and we'll do the rest… including setup, activities and, of course, cleanup! Our beautiful facility is dedicated to your family and guests. We can also come to you and throw the party in your own home! So sit back, have a ball, and … don't forget your camera! You'll want to take tons of pictures!
Supervised by our trained, expert staff.
Celebrate your child's birthday with captivating age-appropriate games, organized activities and a board-breaking finale! Karate 4 Kids USA birthday parties and activities are designed and supervised by our caring staff, ensuring a fun, safe and enriching experience. Our goal is to make sure everyone has a blast!
Joining us for the first time? Click here to download a waiver, fill it out & bring it with you to K4K USA.